Hello!
This is the site's first pdf pattern, and I'm sharing it with you to celebrate the event!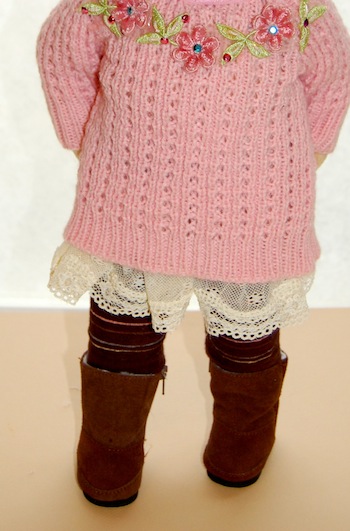 Leggings are a must have staple for an 18″ dolls wardrobe. This free pattern is for making leggings from crew socks. There are such great sock styles out there, why not use some to make a trendy set of leggings for your doll friend?
Below are some socks found on a shopping spree. These as leggings will sure add some pizazz to a doll wardrobe! I sewed up the pink leg warmers into a pullover sweater shown in the photo to the right.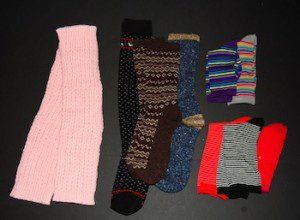 Click here for the free leggings pattern and instructions. Enjoy!
Want some wardrobe choices to pair up with leggings? Click here to shop for current 18″ doll  patterns by Elaine Heigl Designs.