These baby bears by Elaine Heigl Designs are made of plush, minky and repurposed sweaters. Here's the whole gang!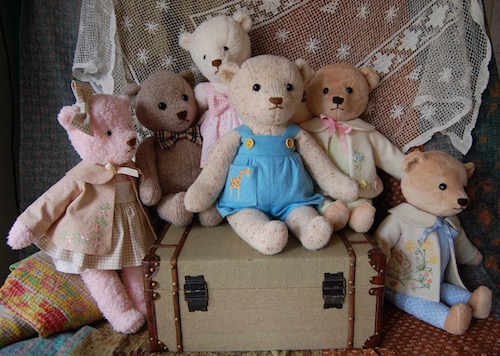 Found some great sweater possibilities when shopping the thrift and consignment shops.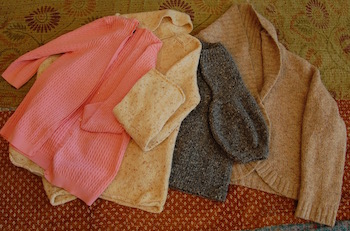 The bear body pattern fits quite neatly within a tweedy chunky sweater. Here's a close up of the resulting guy bear.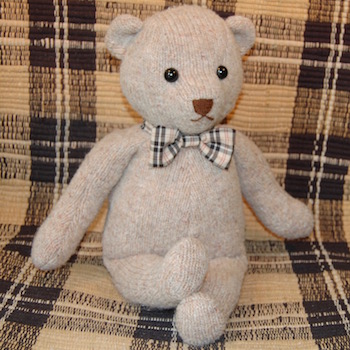 Heirloom details are machine embroidered on easy to sew clothing.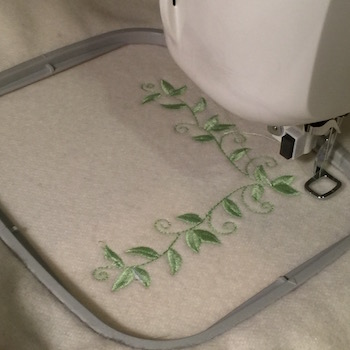 You too can sew your own special bears and clothing with the pattern below. (Click photo for link to more product info.)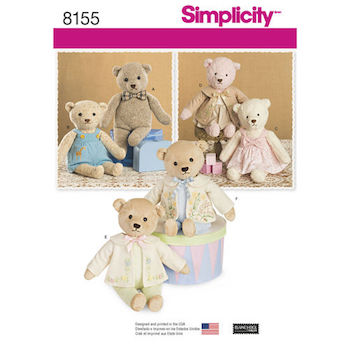 Enjoy!
SaveSave
SaveSave