Do ever you notice that sometimes there is a trend you like but when you shop for it you can't find it anywhere? That is one big reason that I started sewing. In the 60's there was a clothing brand called Villager. They made the most adorable fitted dresses that never quite fit me. Once I sourced some patterns and the cute little calico prints, I made many of those skirts and dresses that fit just right. I was in heaven!
A trend that I have been seeing recently in magazines, but not yet finding in the stores, are handbags with extra wide straps. If that is a trend you too have noted and like, you can find it in this accessory pack. For a traveler or festival go-er it can be fun to collect pins on the wide strap and zip-tote as shown in the photo sample (top right).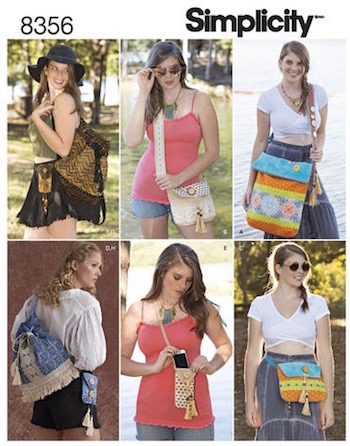 Have fun sewing up some into your very own one-of-a-kind trend setting styles!