Thrift stores, consignment shops, and gently worn closet castoffs are my favorite sources for sweater knits. The knits I have collected are great, but the styles..eh…not quite my taste or fit. Sooo they each are going to become something else.
This little bear friend fellow below (Simplicity 8155) is designed to fit within a medium sized sweater.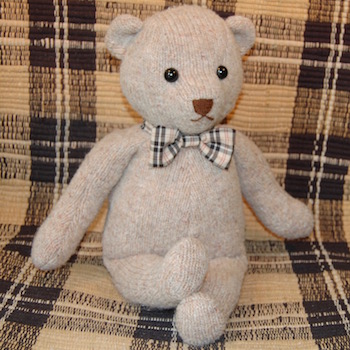 These hat and glove sets below (Simplicity 8273) are designed to fit within one medium sized sweater. A contrast scarf can complete the set.
Did you find a great knit to repurpose, but it has those fuzz-balls? Remove the fuzz with a fine tooth comb.
Happy hunting!
SaveSave