When sewing up a plush design, one of the final design decisions is eye placement. A sewing pattern does include eye placement, but for a "make-it-your-own" approach, you can experiment with eye size and placement on your creation…
Here is a example of some eye placements on one guy.
Ready to make a cuddly guy? These are some patterns to consider…
Make an heirloom bear. Make one of minky, fleece, or plush. The pattern also can be used to make one from a sweater. (The bears in 8155 were used for the models in the photos above.)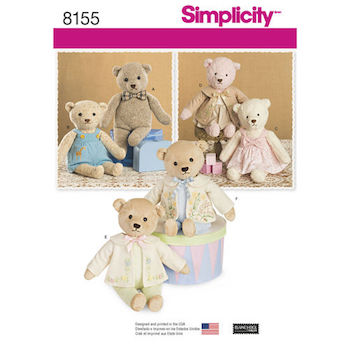 The two patterns below are great if you want to make a cuddly guy, fast and easy.
Some woodland friends to sew! Click photos for more info.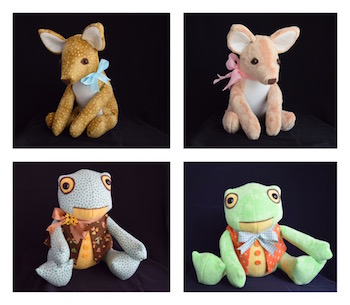 Sew on!