Lounge pants are so easy! A lounge pants pattern is a perfect choice for a first sewing project.
"Why sew something that can be found inexpensively at a store?" you might wonder. Well…because you can make unlimited unique pants, choosing from fun novelty fabric themes. You may want to make matching lounge pants for the whole family. And how about a themed surprise for a special event or occasion? Can't have enough lounge pants! Agree?
THEN GET READY: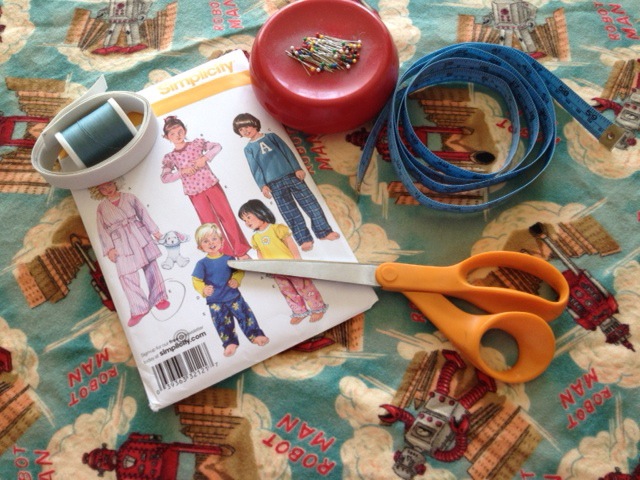 Start the process by shopping for a pattern online or at a big box craft or sewing store. I recommend to start with a packaged pattern (not a download version) for your first endeavor.
You can figure out what size pattern to get by comparing your body measurements to the pattern company's measurement charts.
Get your fabric yardage and supplies (listed on the pattern back). Sales associates are helpful identifying yardage needed.
Have your basic equipment, tools and notions on the ready.
GET SET: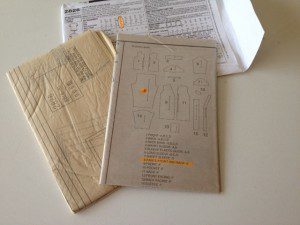 On the guide sheet, note important information for the view you are making, as well as general sewing tips.
Find the pattern tissue pieces you need for your view.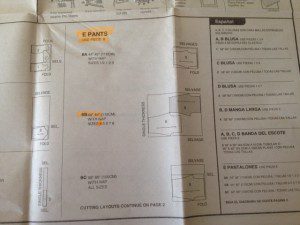 Find and follow the layout to cut out your view.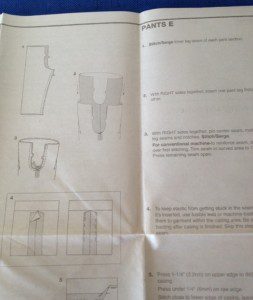 Find the sewing instructions for your view.
SEW!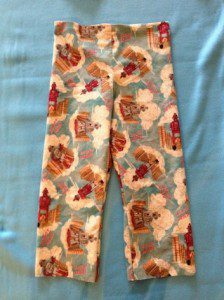 Stitch 5/8″ seams, unless otherwise noted.
Almost done! Just need to insert elastic and stitch the hem.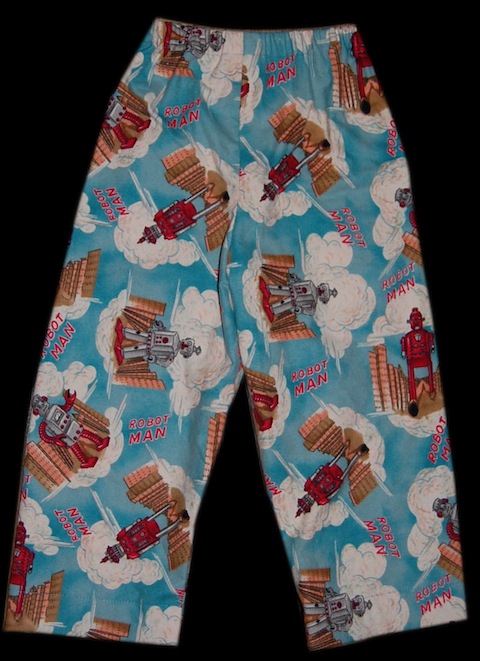 Voila!
Since I have a little extra fabric with that adorable robot, an appliqué is in store to make this a set with a retro red t shirt.
These are going to be a surprise for a boy who loves robots!
Lounge pants are easy enough to teach yourself to sew within your schedule and motivation. If you are eager to commit to quality sewing, a beginner sewing class offered at a big box or quilting store will be a invaluable investment.
Sew it up! E