Lounge pants are so easy! They are a perfect example of an easy first project using a commercial sewing pattern.
Why sew something that can be found inexpensively at a store you may ask. Well, you can find a fabric that makes your lounge pants extra special. You may want to make fun matching lounge pants for the whole family. And how about a surprise on Father's day? (Sunday, June 21st, 2015)
GET READY: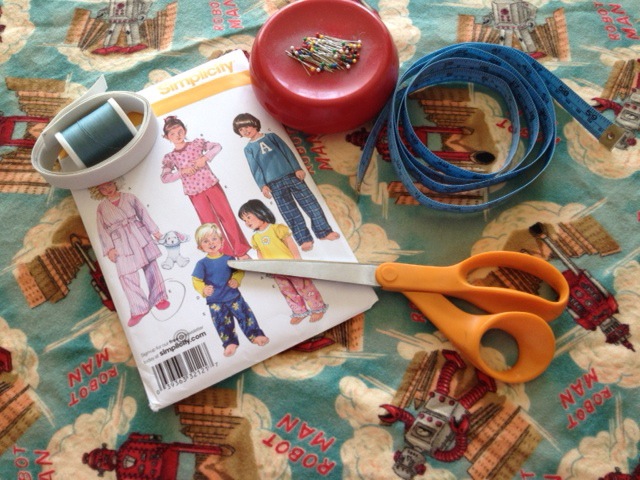 Start with the process by shopping for a pattern.
You can figure out what size to get by comparing body measurements to the pattern company's measurement charts.
Get your fabric yardage and supplies (listed on the pattern back).
Have your basic equipment, tools and notions on the ready.
GET SET: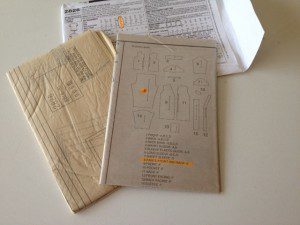 On the guide sheet, note important info for the view you are making.
Find the pattern tissue pieces you need for your view.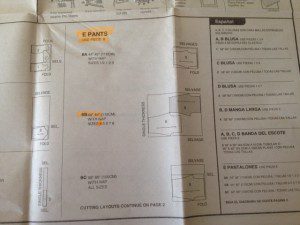 Find and follow the layout to cut out your view.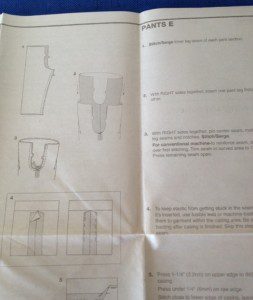 Find the sewing instructions for your view.
SEW!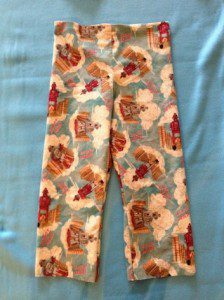 Stitch 5/8″ seams, unless otherwise noted.
Almost done! Just need to insert elastic and stitch the hem.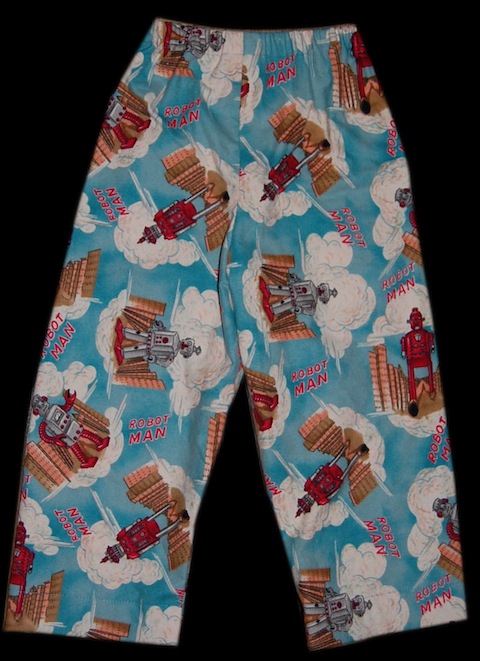 Voila!
Since I have a little extra fabric with that adorable robot, an appliqué is in store to make this a set with a retro red t shirt.
These are going to be a surprise for a boy who loves robots!